Contacts Color Coding

v.11
Partner color coding to score contacts and make rational decisions in any business area
---
The tool does not require extra dependencies beside standard Odoo apps.
Current version: 11.0.1.0.1
---
Enterprise
Community
Odoo.sh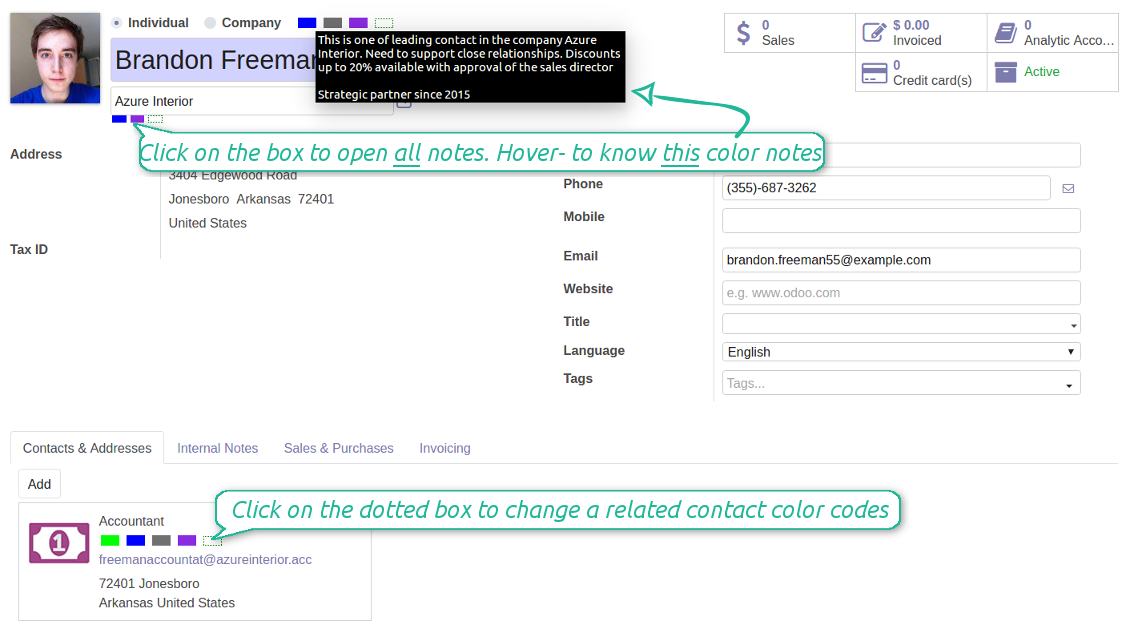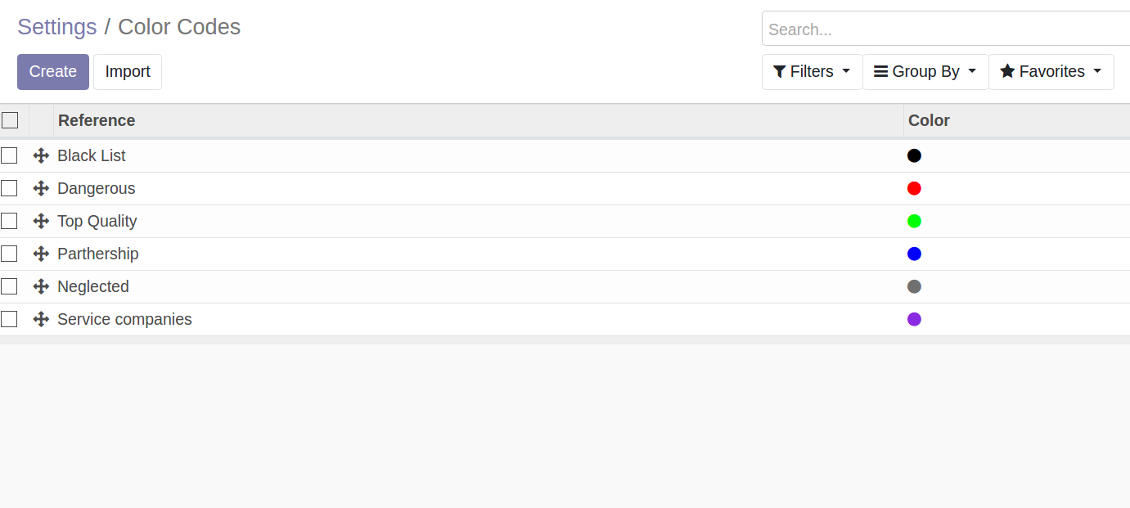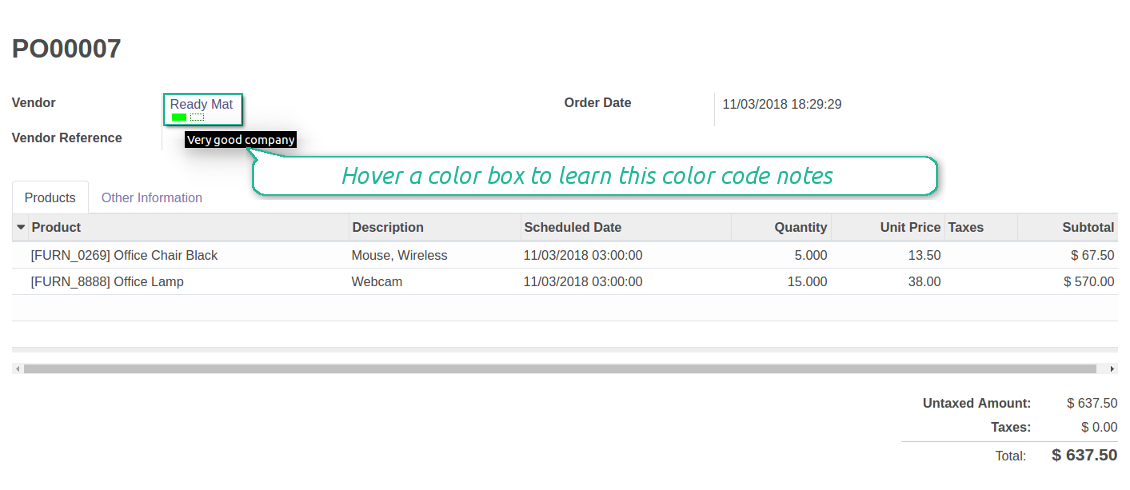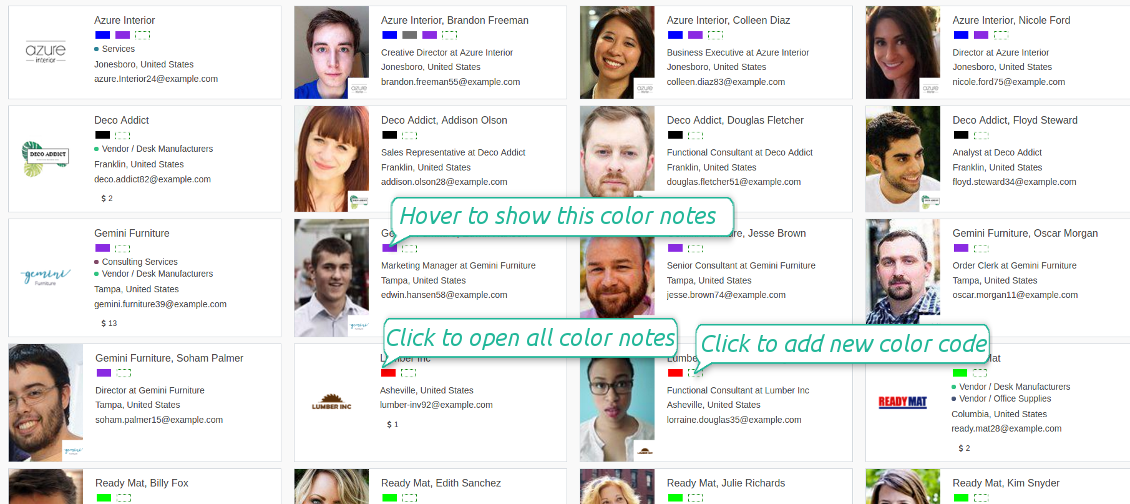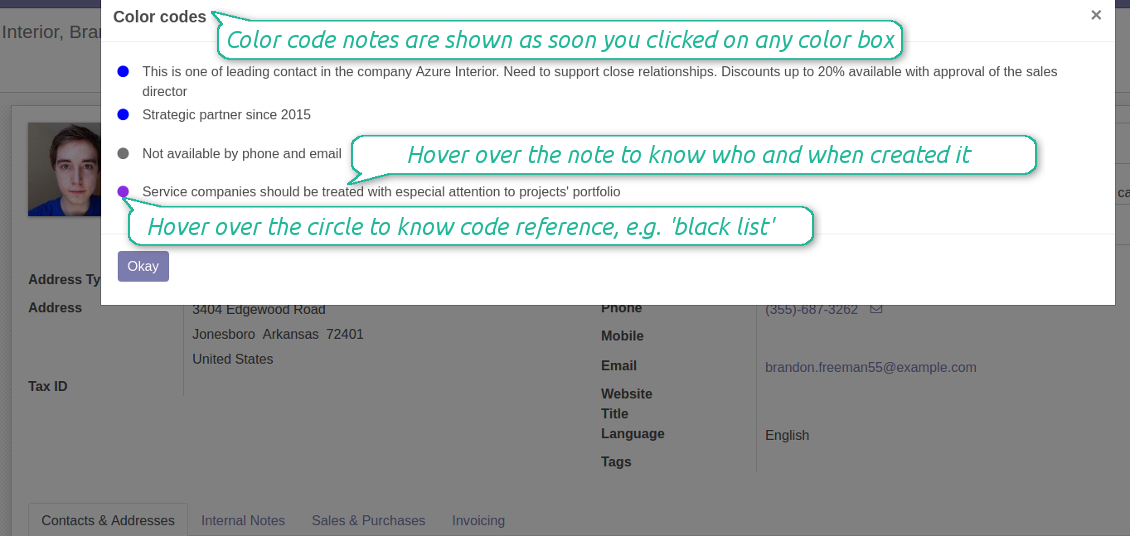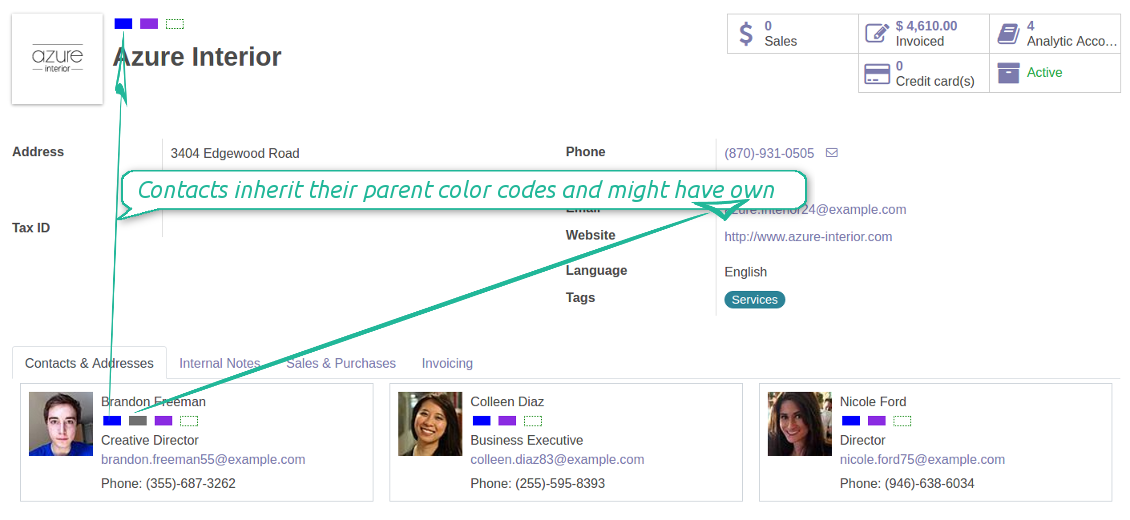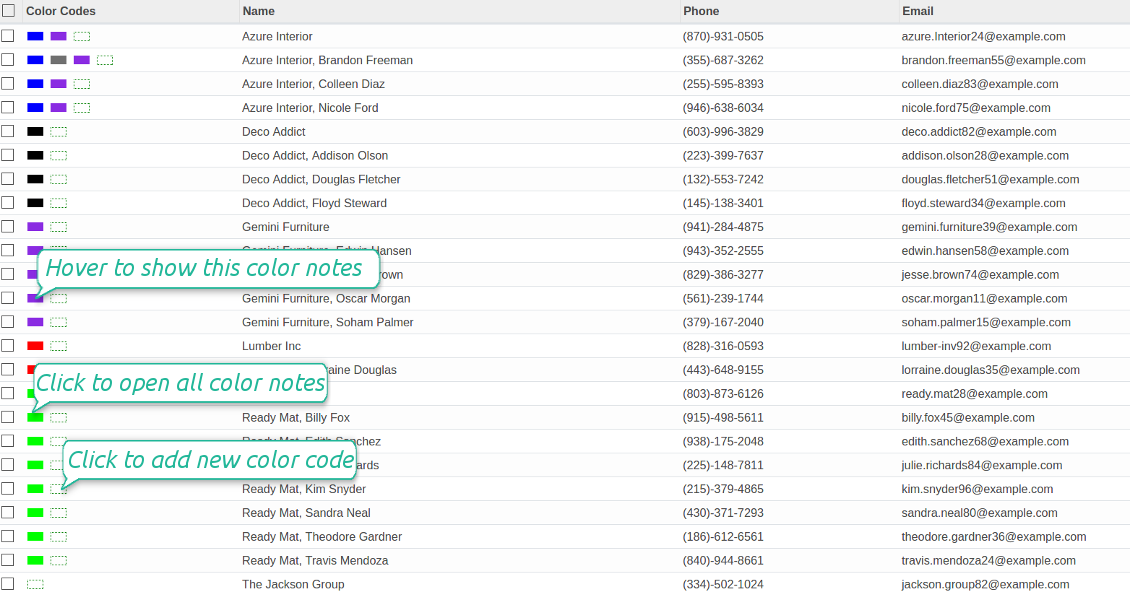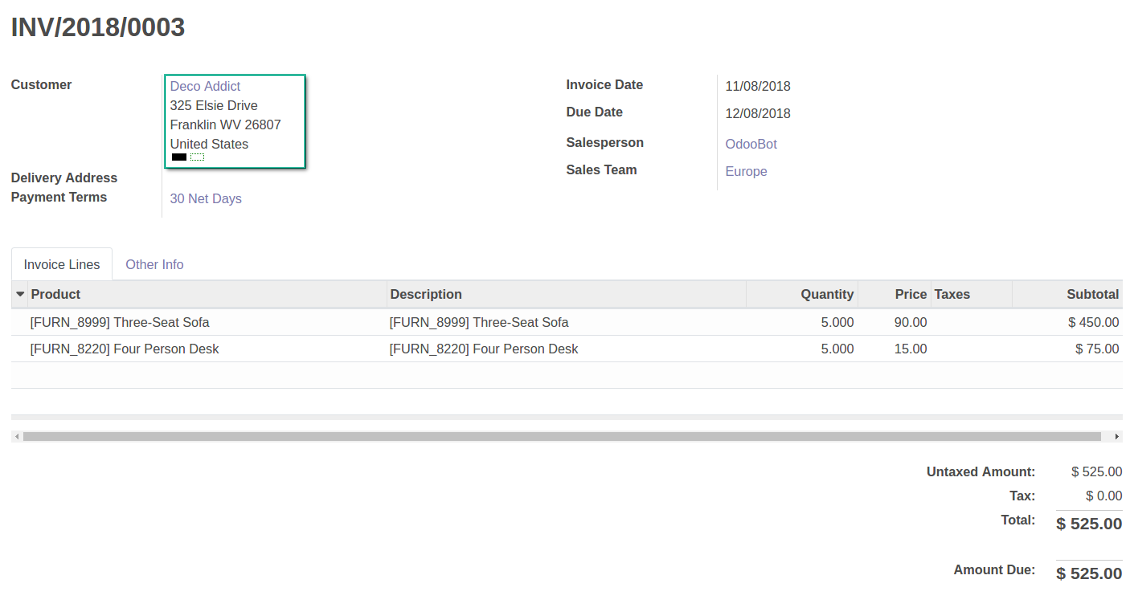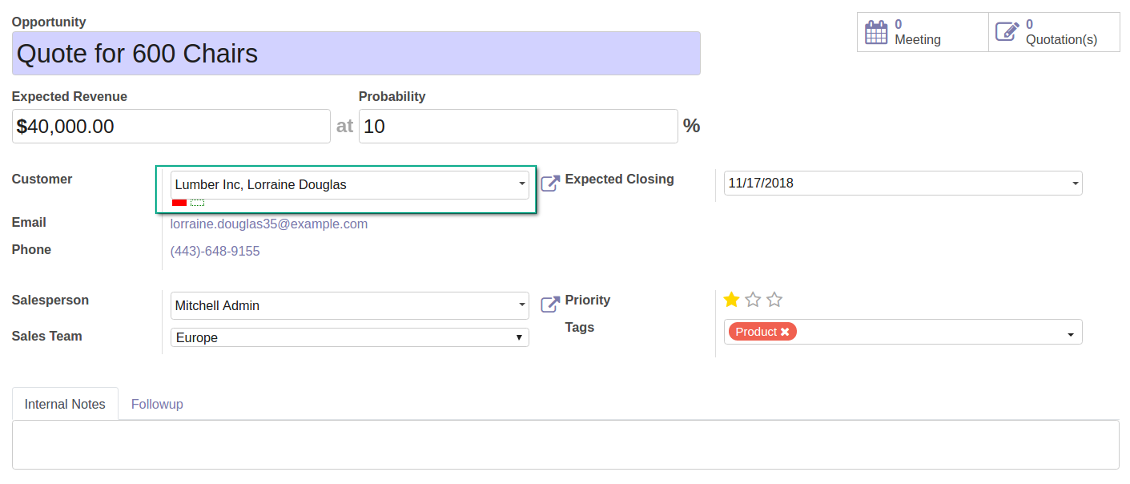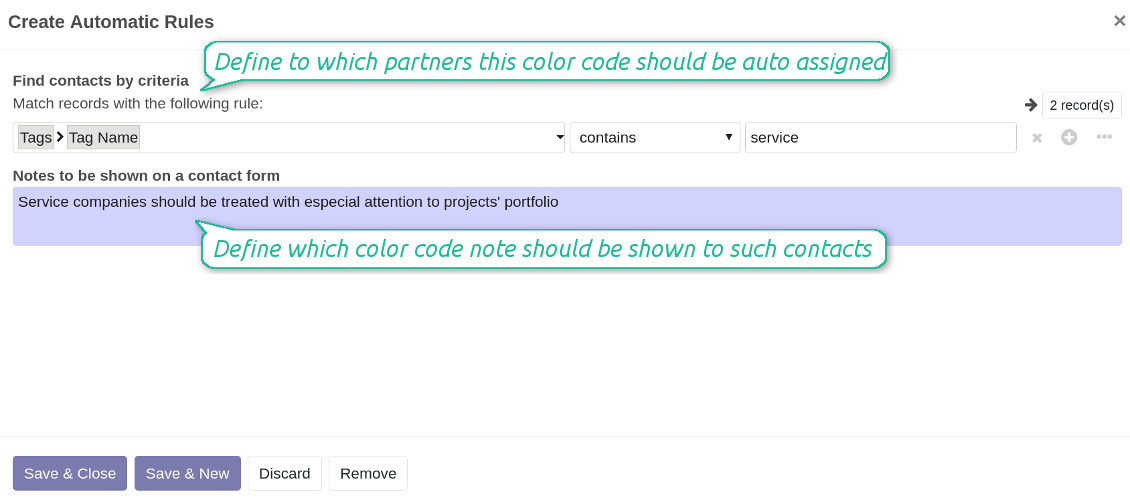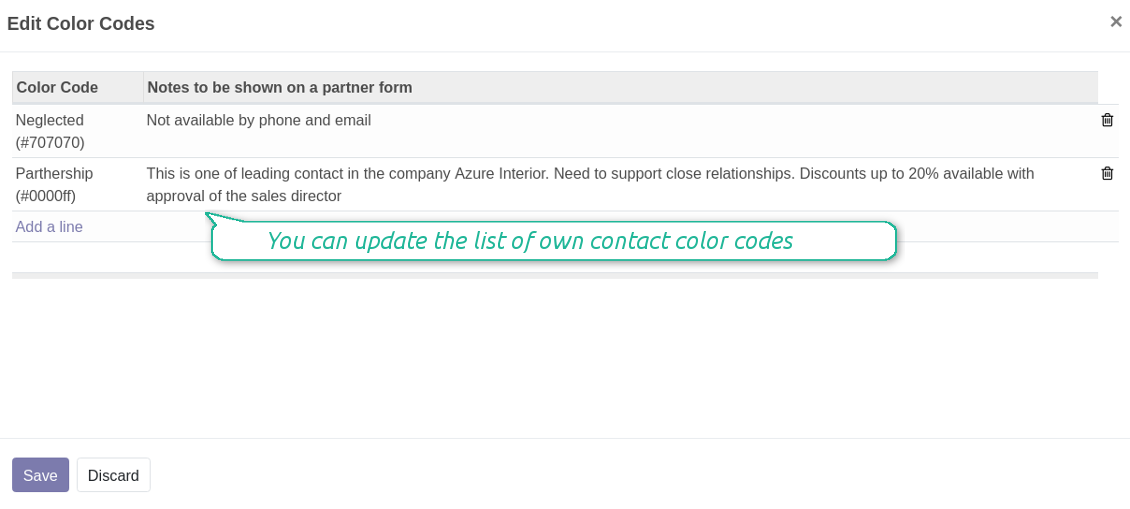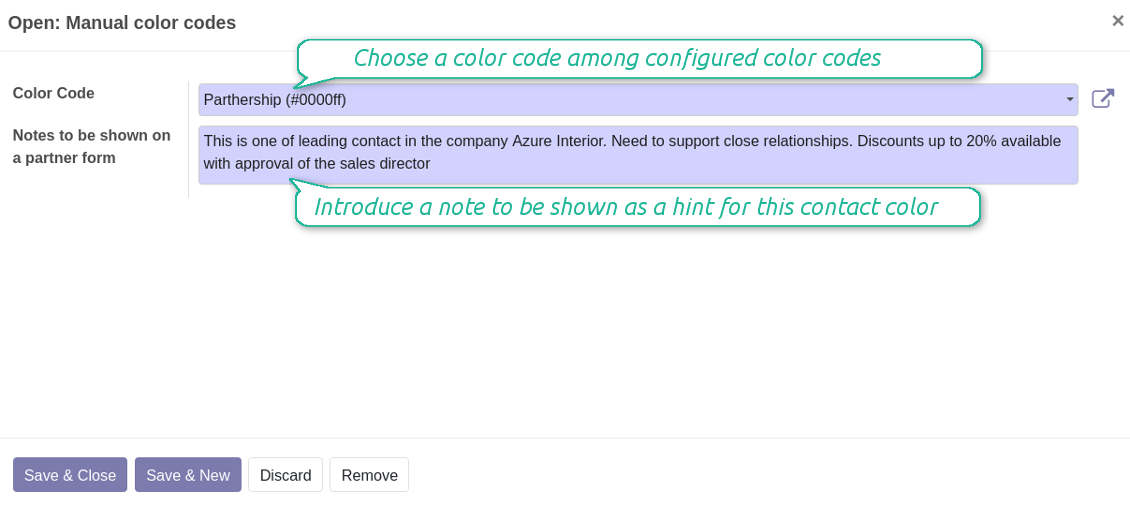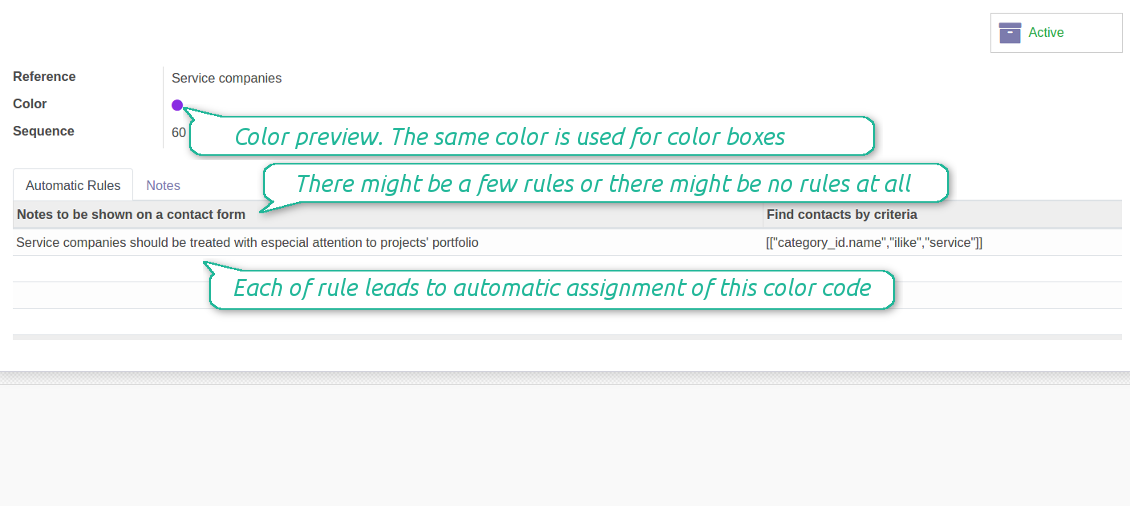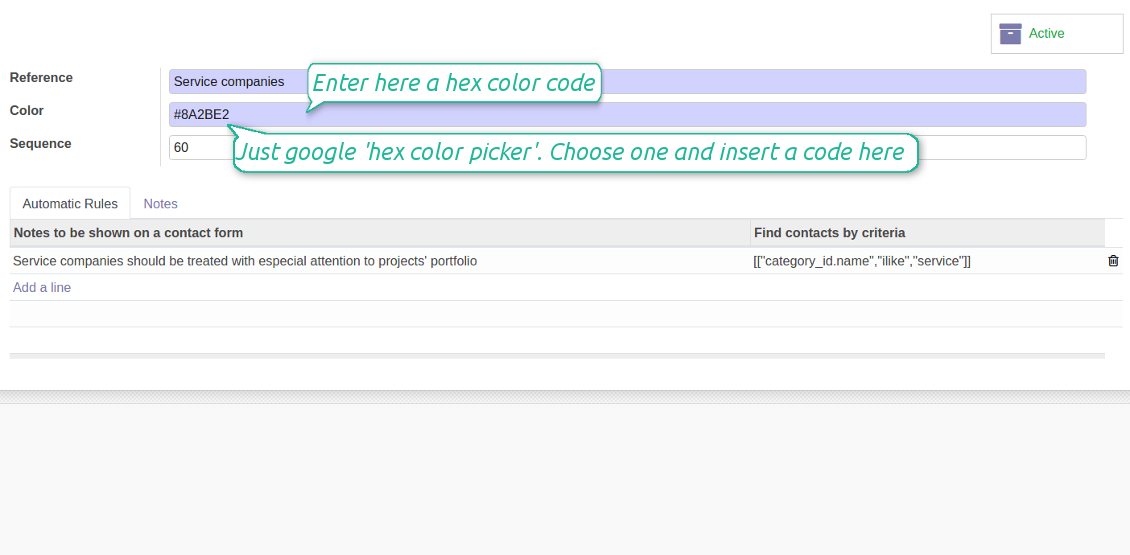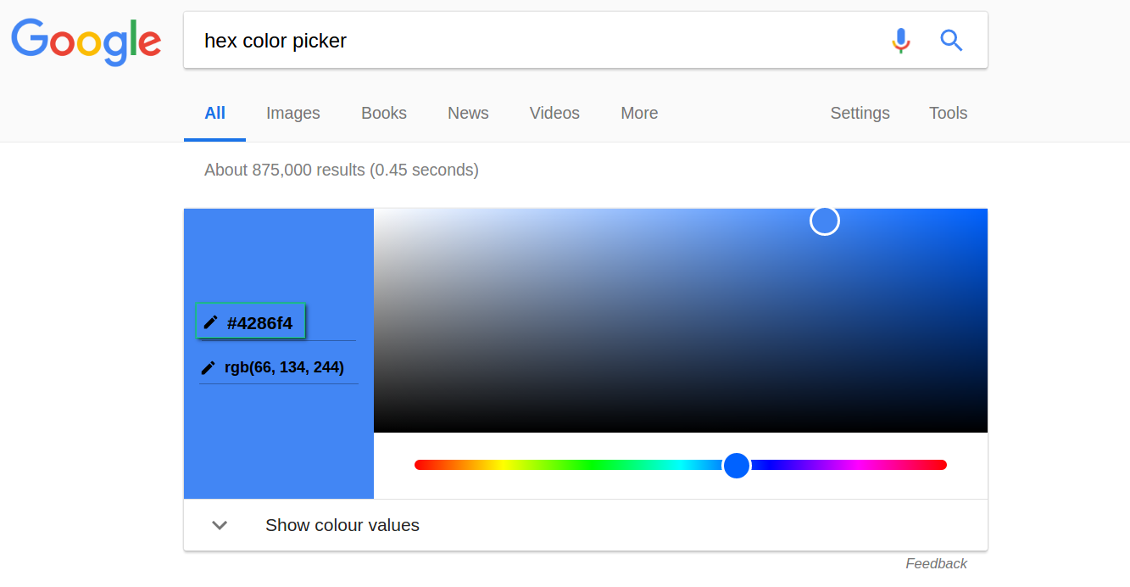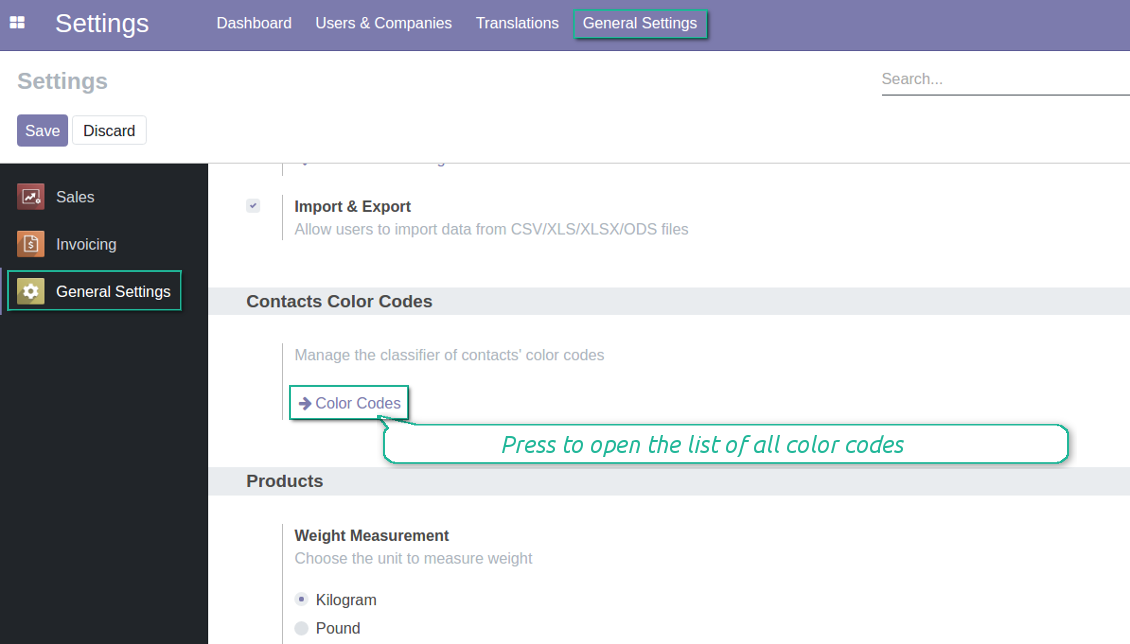 Has your company ever lost money because a manager forgot some important details about a partner? With this tool it will hardly happen again. The app introduces the system of high available and simply managed color codes for contacts.
Color codes are on each form where there is a reference for a partner and on each contact card. The scoring information is available at the moment of making a decision. Look at the section Where do I find color codes?
Color codes contain information you think is needed for managers. Look at the section Widget features
Color codes might be updated manually or they might be assigned automatically based on the special rules
Automatic color codes do not assume any user involvement. Configure rules once, and all matched contacts will receive configured color codes. Look at the section Automatic Color Code Rules
Manual color codes can be updated from any location where you see the widget. Click on the dotted-border rectangle to open the list of a related contact own color codes. Add a new to the table, edit an existing line or fully remove a color code note
It is possible to have an unlimited number of color codes. Prepare your own classifier through the Odoo General Configuration → the section 'Contacts Color Codes'. Look also at the section Codes Classifier
Color codes take into account relations between partners. A contact always inherits color codes from a parent company and may have own color notes
The tool equally works for any type of Odoo partners: companies, individuals or addresses, customers or suppliers
The same color code may have a few notes. For example, 'John Brown' is black-listed since (a) his parent company has a huge debt; (b) he is not available by phone and mobile; (c) he has a tag 'potential fraud' assigned by a financial security officer.
Installation Tips
In order the widget works correctly, re-start Odoo server. If you faced the error 'Qweb2: Template is not found': restart Odoo server > refresh the page (Ctrl+Shift+R)
Frequently Asked Questions about
Contacts Color Coding Odoo v.11
Bug reporting
In case you have faced any bugs or inconsistent behavior, do not hesitate to contact us. We guarantee to provide fixes within 60 days after the purchase, while even after this period we are strongly interested to improve our tools.
No phone number or credit card is required to contact us: only a short email sign up which does not take more than 30 seconds.
Please include in your request as many details as possible: screenshots, Odoo server logs, a full description of how to reproduce your problem, and so on. Usually, it takes a few business days to prepare a working plan for an issue (if a bug is confirmed) or provide you with guidelines on what should be done (otherwise).
Public features requests and module ideas (free development)
We are strongly motivated to improve our tools and would be grateful for any sort of feedback. In case your requirements are of public use and might be efficiently implemented, the team would include those in our to-do list.
Such a to-do list is processed on a regular basis and does not assume extra fees. Although we cannot promise deadlines and final design, it might be a good way to get desired features without investments and risks.
No phone number or credit card is required to contact us: only a short email sign up which does not take more than 30 seconds.
You may also like the tools