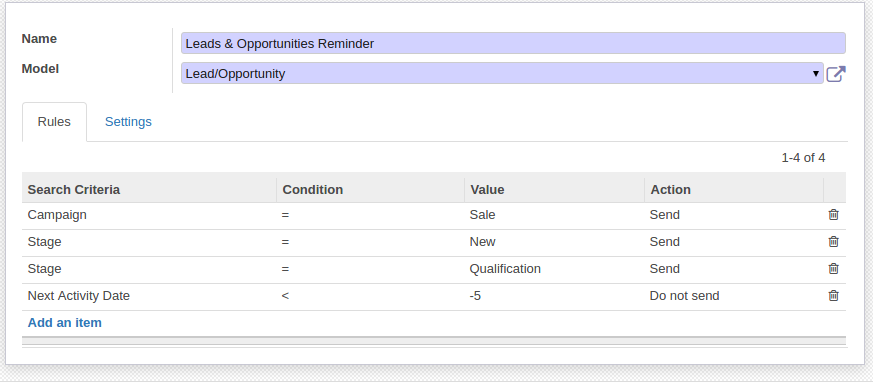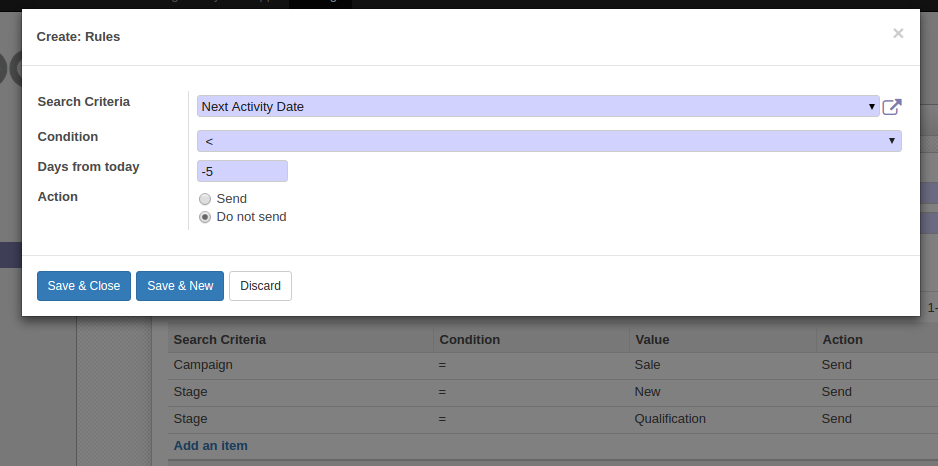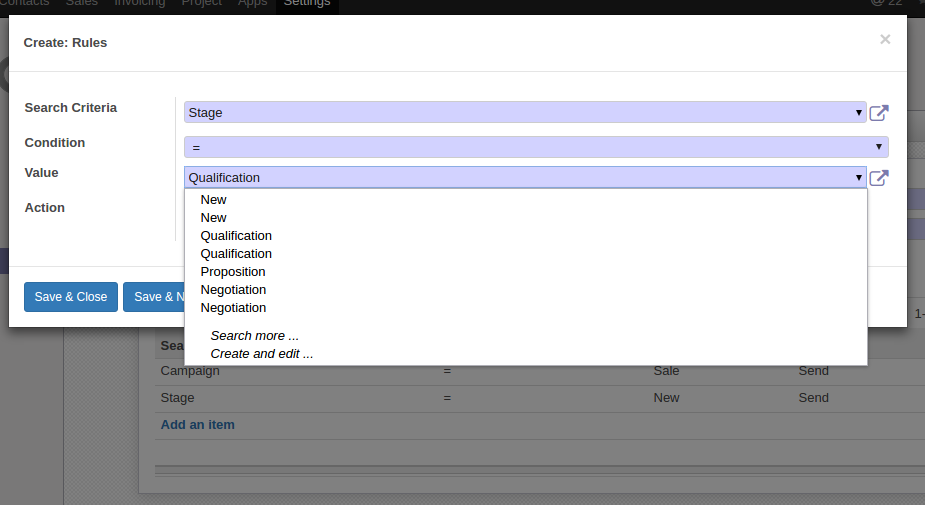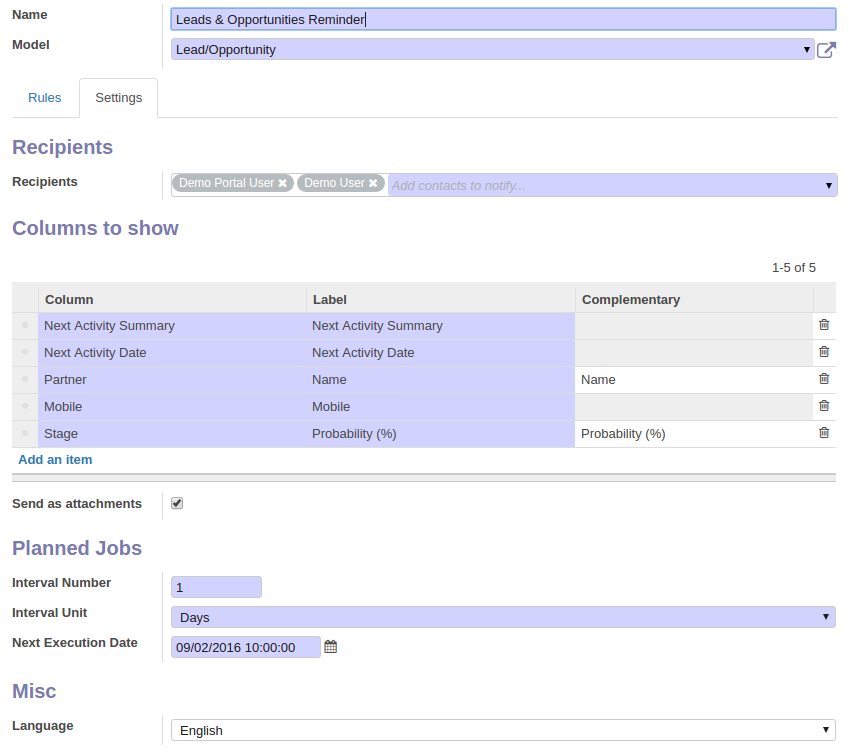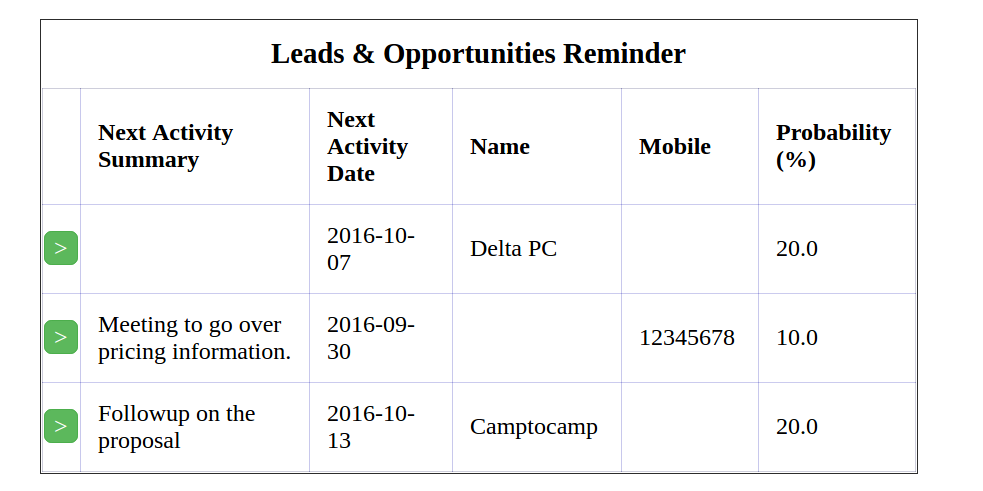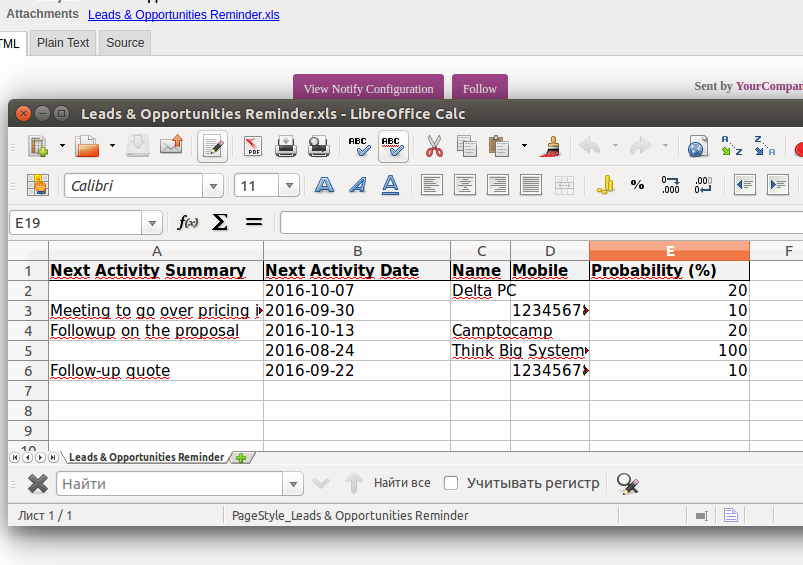 The app is a tool to flexibly configure all-in-one single-list reminders related to any Odoo objects.
Search objects by set of conditions. Any object found by a "To send" criteria would be included into a to-notify list. Any instance found by a "Not to send" criteria would be excluded from such a list. As a parameter use any fields of the types: date, number (integer or float), link to another model (many2one)
Instead of an embedded email list, send an electronic table . It is useful in case of significant number of objects. In order to do so "Send as attachments"
Select which columns to show in a reminder and an Excel table. You may even show a field of a related to this model object
Define whom to notify as a list of Odoo partners
Define when and how frequently to make a list and send a notification. Check the result for this concrete moment by pressing a special button "Show"
Python dependency
To provide the feature of dynamic Excel table generation, install the Python library xlsxwriter:
pip install xlsxwriter
Date comparisons
Date comparison is based on difference in days
Date comparison is based on difference in days
For example, "Date > 5" means that an object date should be after today at least in 5 days
So, today is 15.07. Condition would return True, in case a 'Date' is not earlier than 21.07
In the same instance "Date < 5" would return True, only in case a 'Date' is not after 20.07
You may use negative numbers. For example, "Date < -1" means that object happened the day before yesterday or earlier
"Date = -1" returns True, if a Date is exactly yesterday
Email template
The basic reminder appearance should not be configured through Odoo email templates. In the debug mode go to:
Odoo Technical Settings > Email > Templates > Total Notify
Do not change this template! Otherwise, its styles would be broken, and you would receive blank emails.
Have you broken everything? Not a problem, remove this template and update the module. The email appearance will be recovered.
Frequently Asked Questions about
Periodic Reporting and Reminders Odoo v.8
Bug reporting
In case you have faced any bugs or inconsistent behavior, do not hesitate to contact us. We guarantee to provide fixes within 60 days after the purchase, while even after this period we are strongly interested to improve our tools.
No phone number or credit card is required to contact us: only a short email sign up which does not take more than 30 seconds.
Please include in your request as many details as possible: screenshots, Odoo server logs, a full description of how to reproduce your problem, and so on. Usually, it takes a few business days to prepare a working plan for an issue (if a bug is confirmed) or provide you with guidelines on what should be done (otherwise).
Public features requests and module ideas (free development)
We are strongly motivated to improve our tools and would be grateful for any sort of feedback. In case your requirements are of public use and might be efficiently implemented, the team would include those in our to-do list.
Such a to-do list is processed on a regular basis and does not assume extra fees. Although we cannot promise deadlines and final design, it might be a good way to get desired features without investments and risks.
No phone number or credit card is required to contact us: only a short email sign up which does not take more than 30 seconds.
You may also like the tools