Contacts Color Coding

v.14
Partner color coding to score contacts and make rational decisions in any business area
---
The tool does not require extra dependencies beside standard Odoo apps.
Current version: 14.0.1.0.4
---
Enterprise
Community
Odoo.sh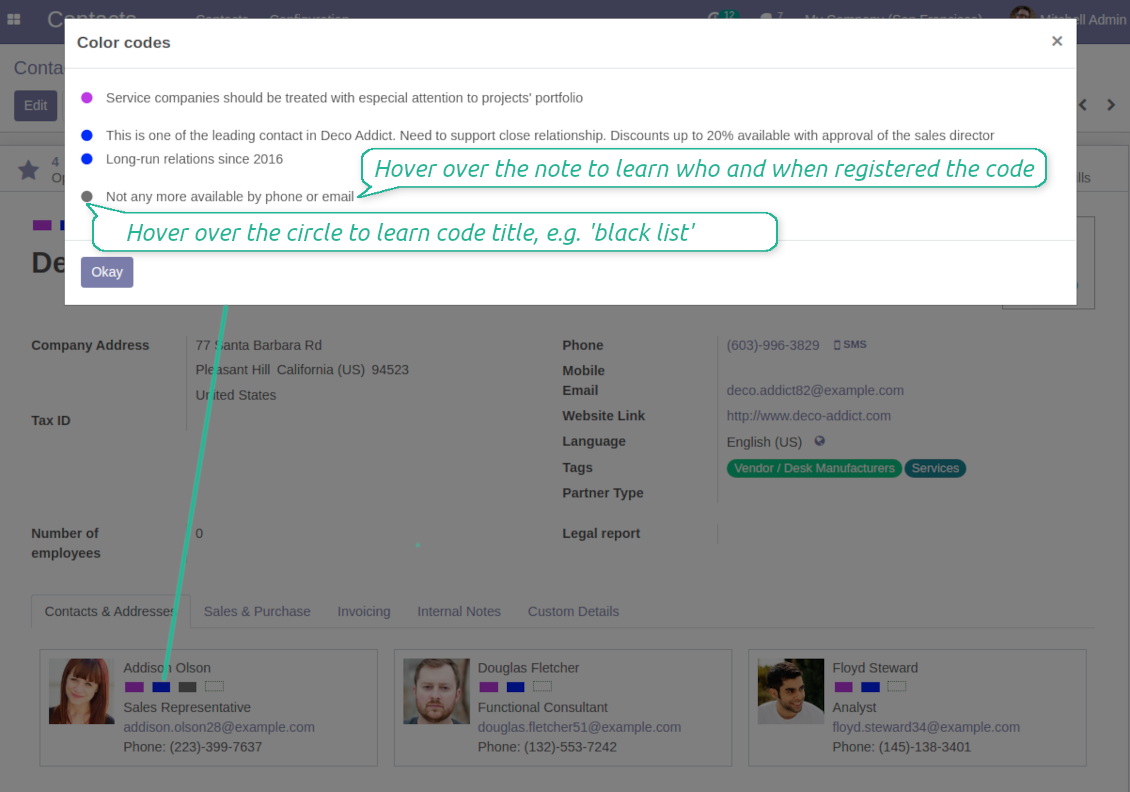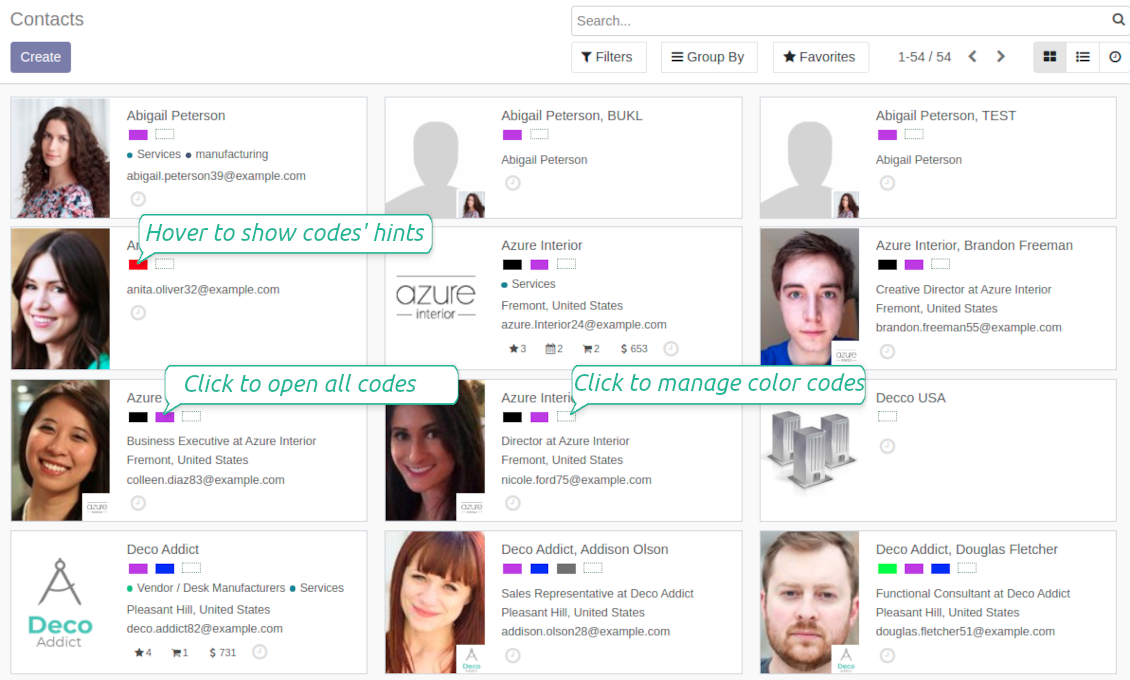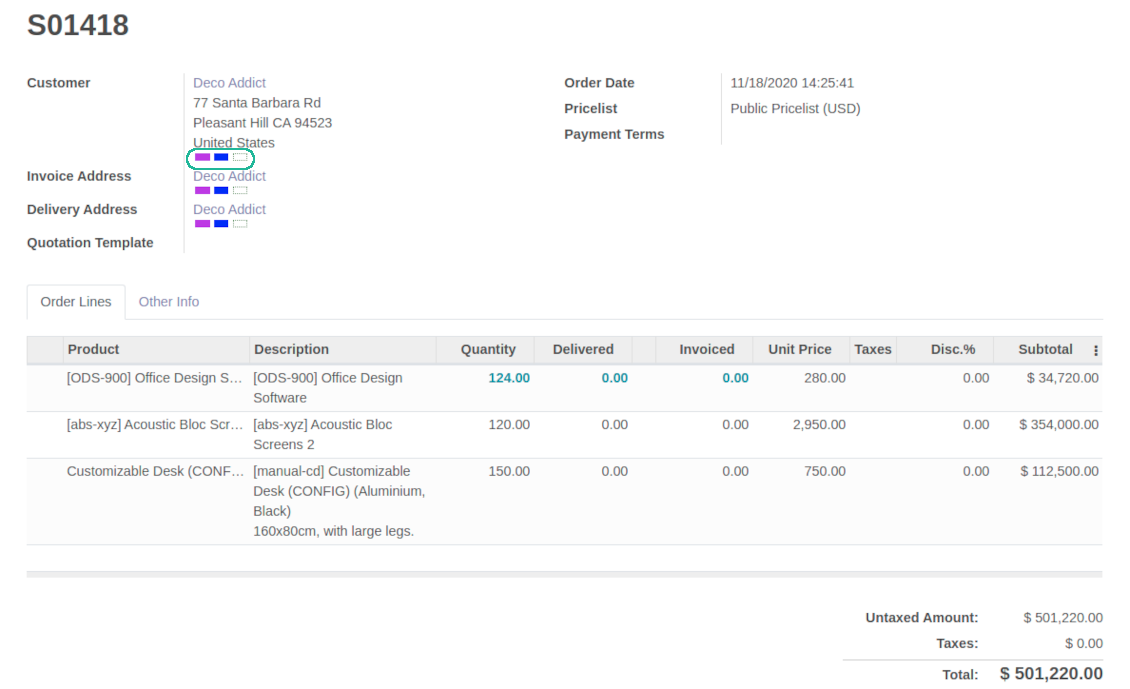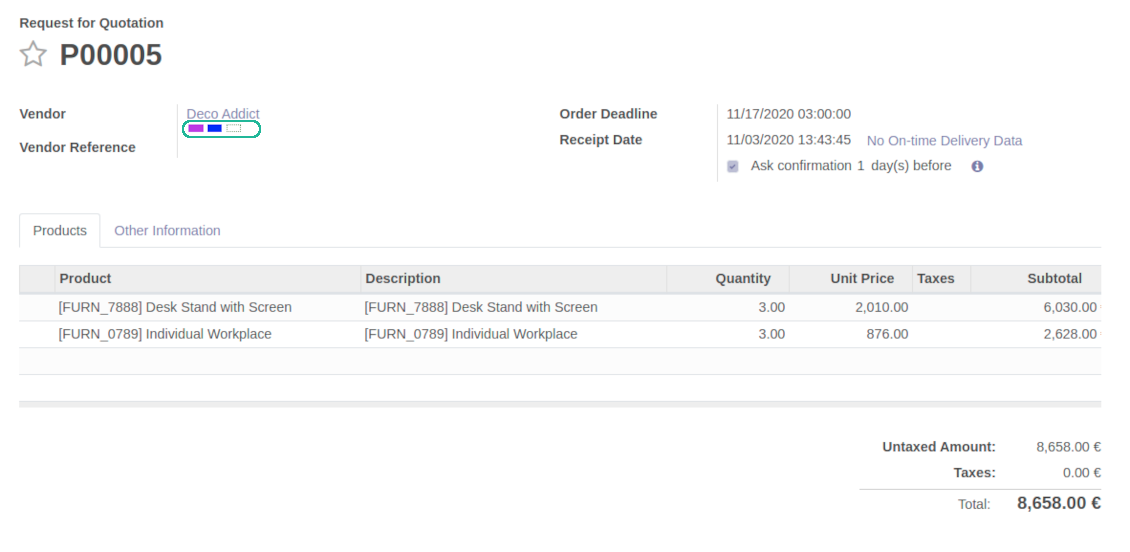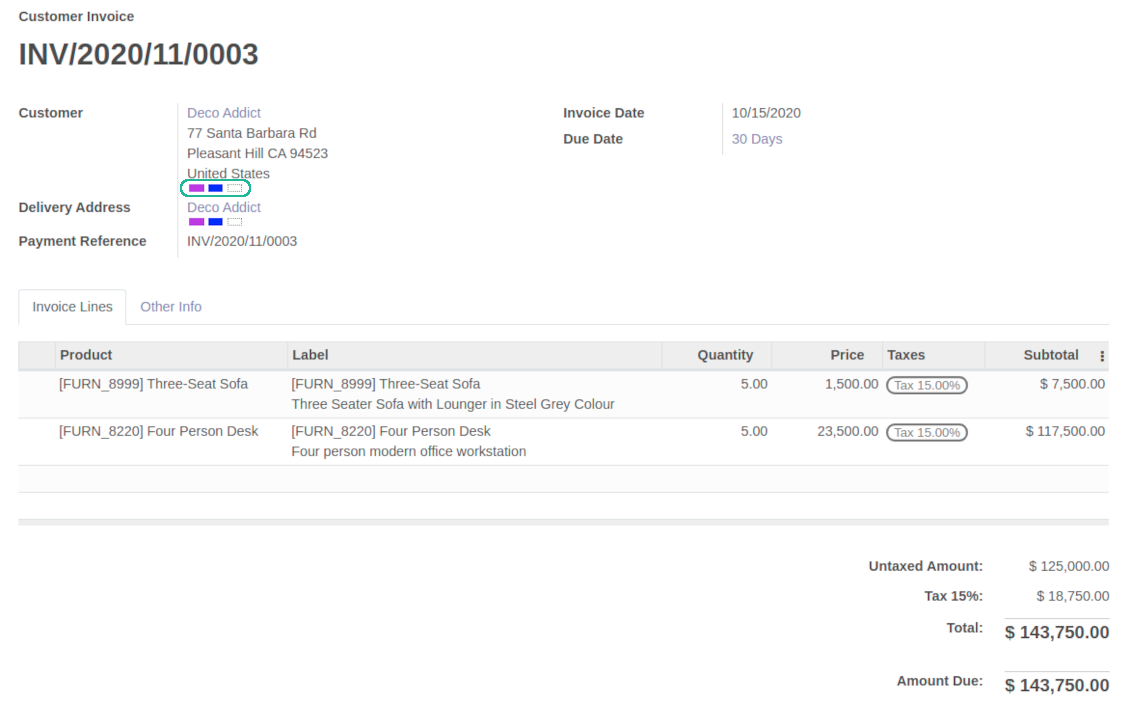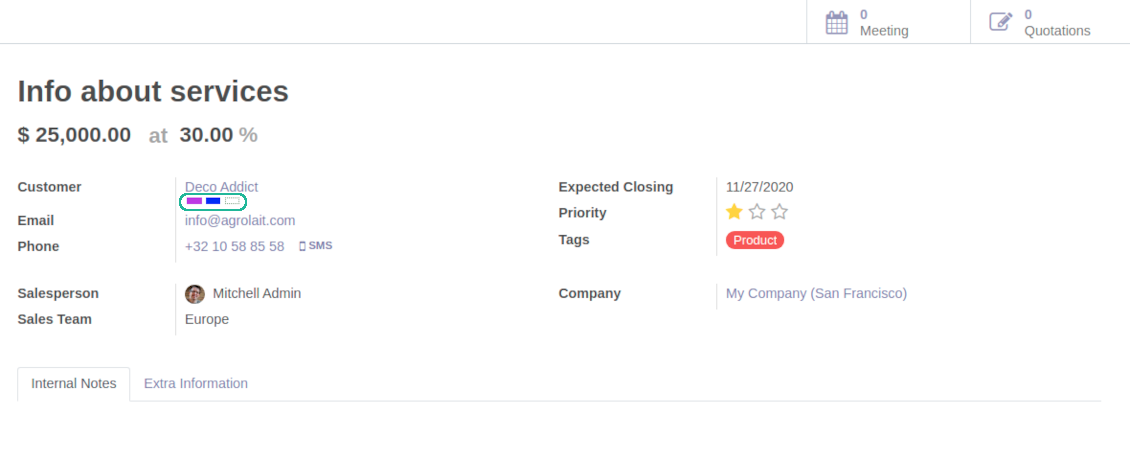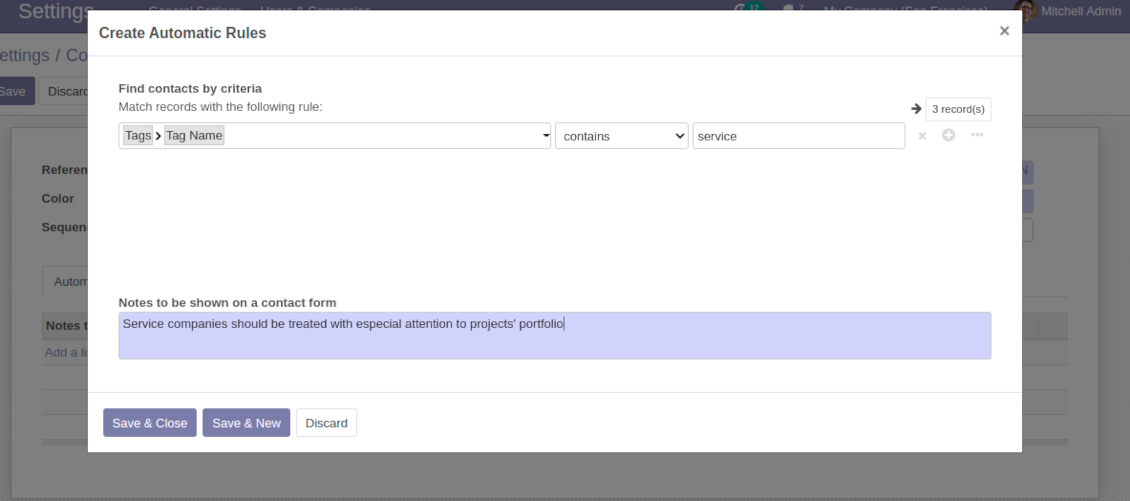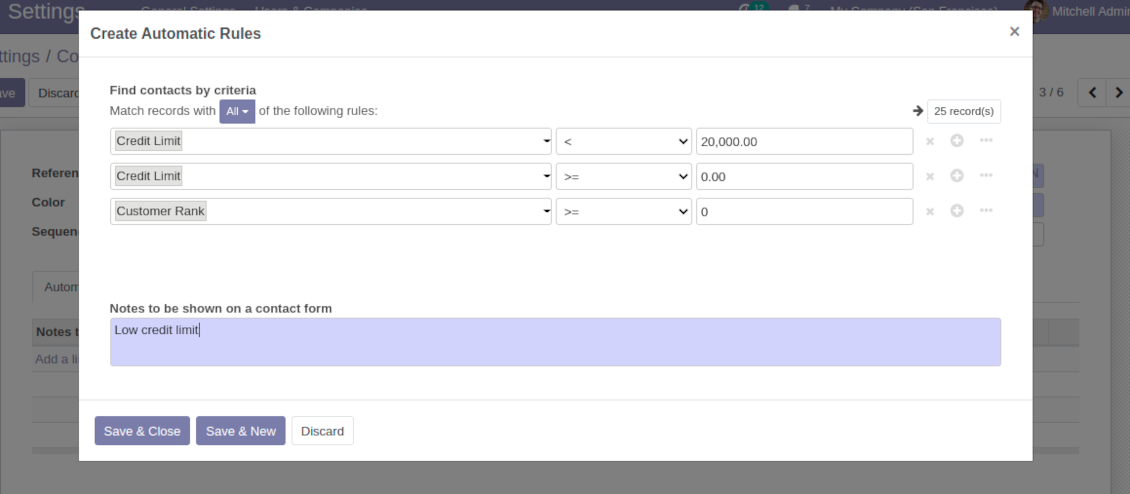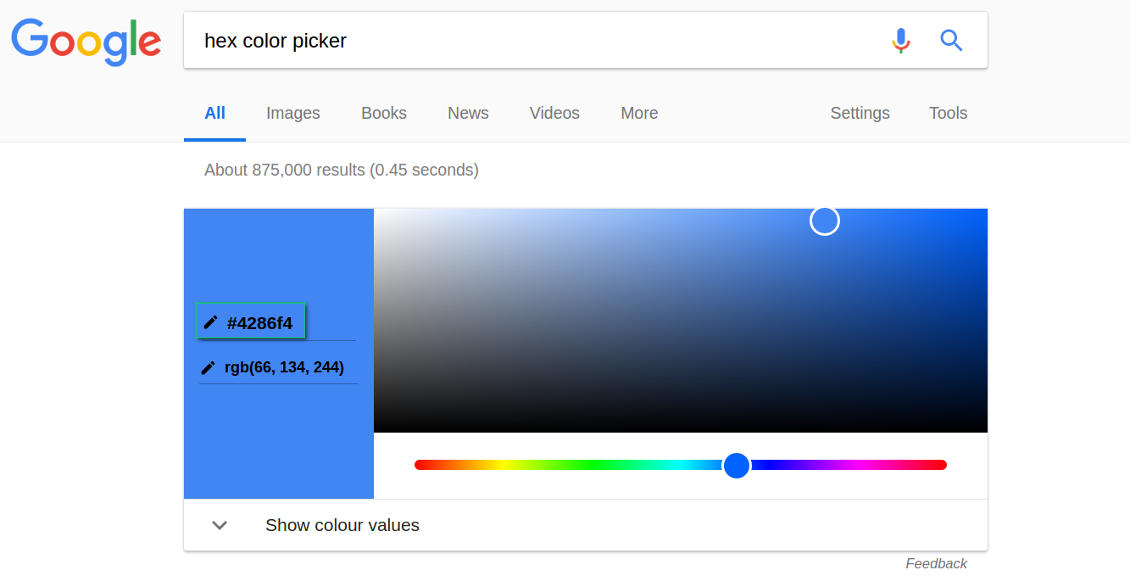 Has your company ever lost money because a manager forgot some important details about a partner? With this tool it will hardly happen again. This Odoo app introduces the system of high available and efficiently manageable color codes for Odoo partners.
Instant access for partner color codes
Color codes are on all standard Odoo partner views: form, kanban, tree. Scoring works for any contact kind: companies, individuals or addresses, customers or suppliers. Partners might be also searched by code name and color notes
Partner scoring for any business area
Color codes are available on each form where an Odoo contact is referenced: sales orders, opportunities, invoices, tasks, requests for quotation. That depends only on set of installed Odoo apps
Automatic coding or/and manual administration
Color codes might be updated manually or/and they might be assigned automatically based on the special rules
Efficient codes management
Click on any color box to observe full code details. Hover - for quick tool tips. Push on a dotted box - to edit manual codes. From any interface!
As many color codes as needed
Prepare your own classifier of contact codes through the General Settings - 'Contacts Color Codes'. Apply any color. Have as many notes for the same code as you wish. Introduce business rules for all scenarios
Inherited color codes
Color codes take into account relations between Odoo partners. A contact always inherits color codes from a parent company and may have own color notes, both manual and automatic.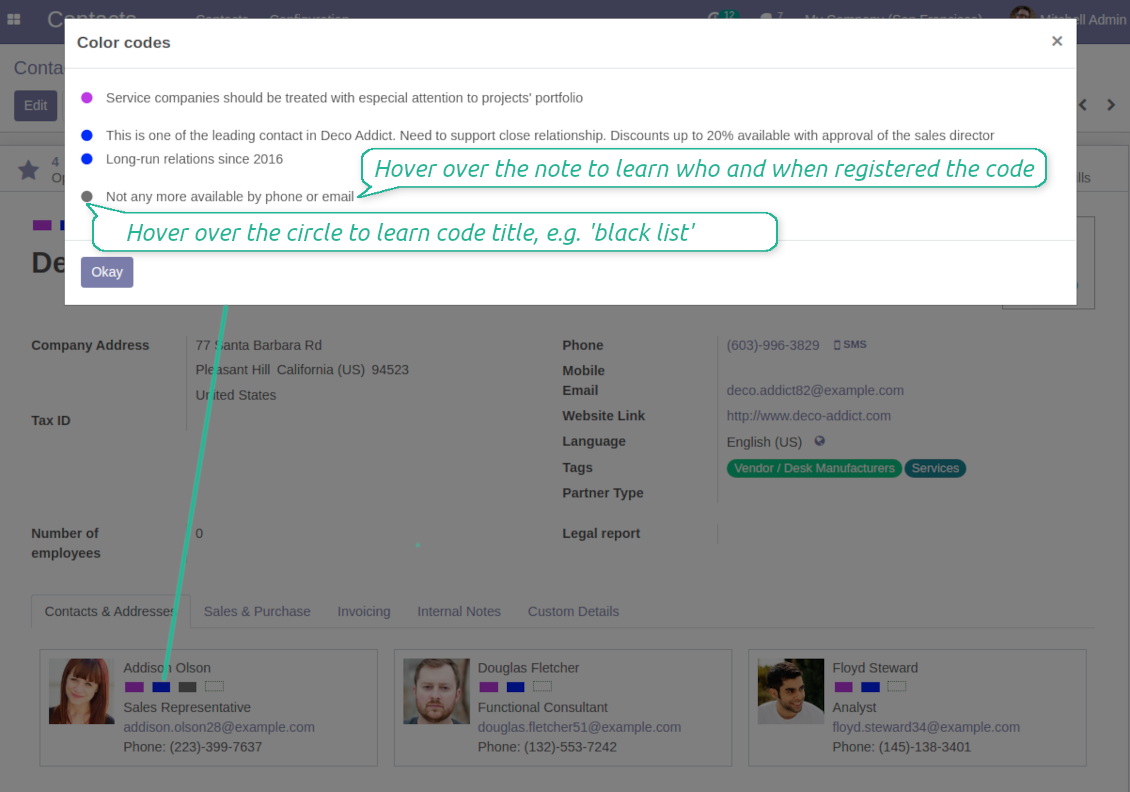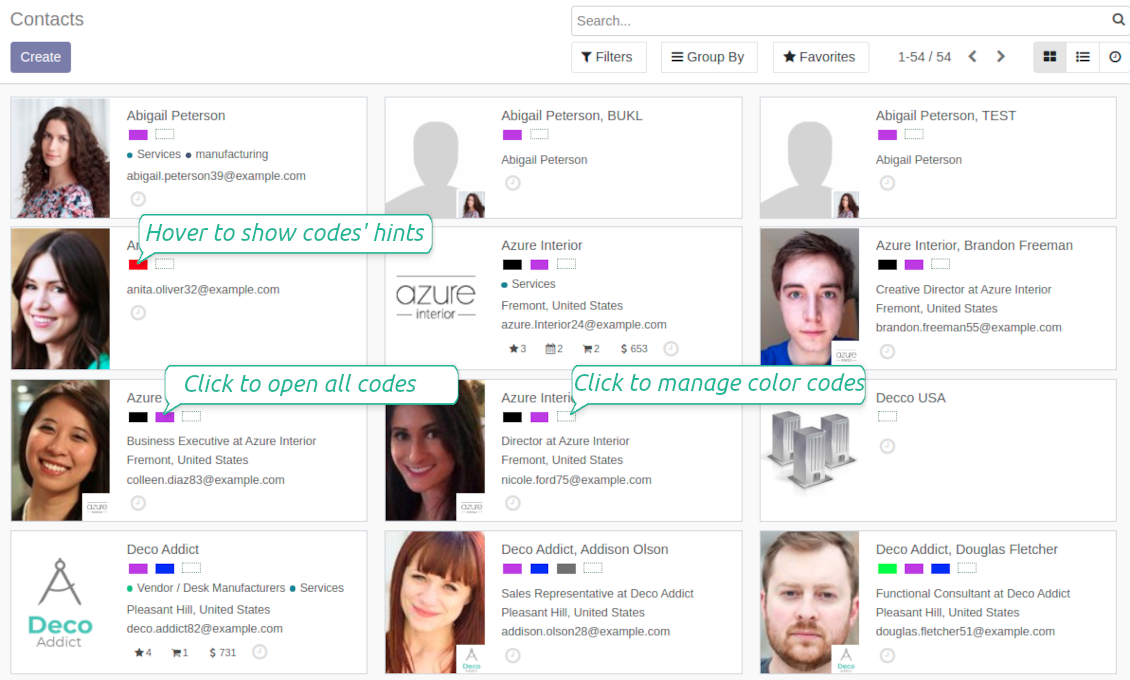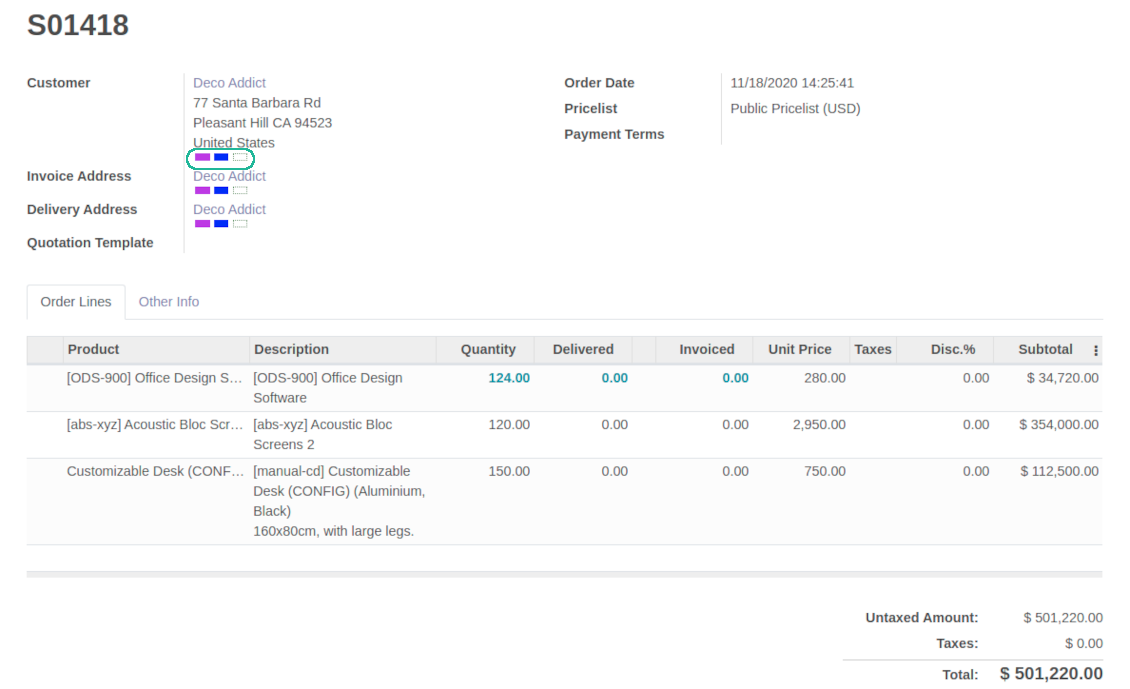 Automatic color codes
Automatic color codes do not assume any user involvement. Configure rules once, and all matched contacts will receive configured color codes

Use automatic color codes in case you can strictly describe which partners receive those color codes

Define a rule as a set of criteria a contact should satisfy. You may use any partner field in the same way you define a search filter in Odoo

There might be as many criteria combined by 'any' or 'all' operators as you like

For a single color code you may have an unlimited number of automatic rules. Matching any of those rules would lead to this color code assignment

Automatic rules are applied in real time. As soon as you configured a new one, open/reload any form and check contact color codes
Automatic scoring rules might be applied to almost any business scenario

Typical use case: A contact already has some sort of manual tag. For example, the 'Danger!' tag should lead to the red color code

Typical use case: All contacts with set 'Blacklist' field should be assigned the black color code

Typical use case: Customers with low credit limit (e.g. with less than $2000) receive the orange color code

Typical use case: Mark gray contacts without mobile and phone entered

Typical use case: Define color codes based on a country or a region, based on 'Degree of trust you have in this debtor', or based on your own custom field.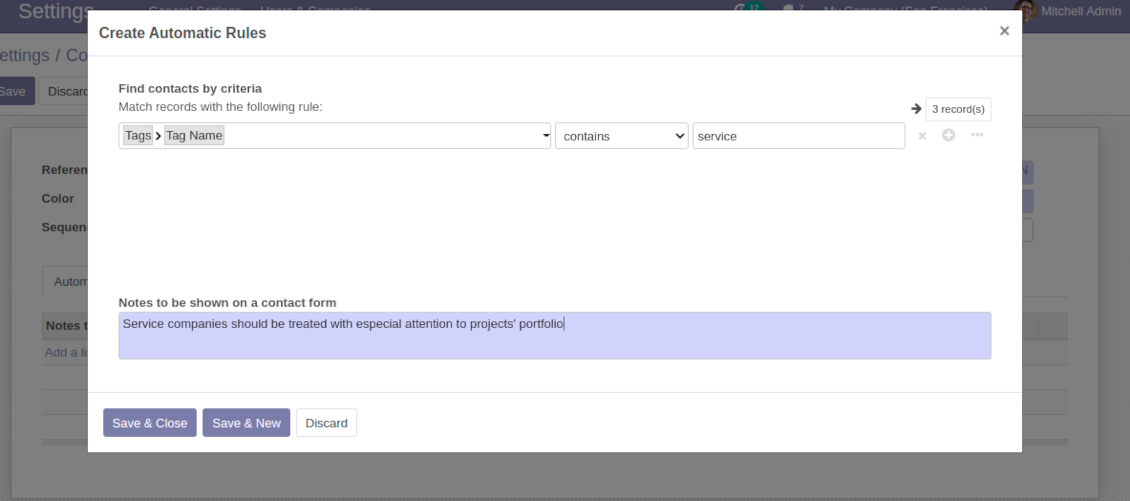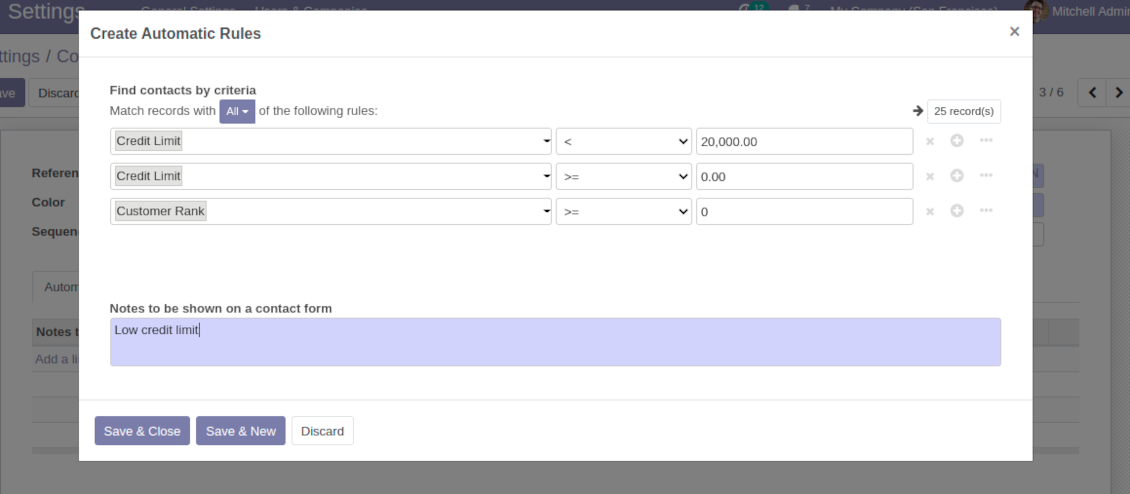 Flexible codes classifier
Have as many color codes as you like. They may relate to any business facet. For example, introduce 'Black List', 'Not trusted', 'Strategic partners', 'Low credit limit', etc.

Apply any color shade for your code

Each color code may have a few notes. For example, 'John Brown' is black-listed since (a) his parent company has a huge debt; (b) he is not available by phone and mobile; (c) he has a tag 'potential fraud' assigned by a financial security officer

As soon as you installed the tool, Odoo would prepare a few default color codes. You may simply update or delete those codes to reflect your own color codes' logic

To configure the codes classifier go to the Odoo General Settings and find the section 'Contacts Color Codes'.




Frequently Asked Questions about
Contacts Color Coding Odoo v.14
Odoo demonstration databases (live previews)
For this app, we might provide a free personalized demo database.
No phone number or credit card is required to contact us: only a short email sign up which does not take more than 30 seconds.
By your request, we will prepare an individual live preview database, where you would be able to apply any tests and check assumptions for 14 days.
Bug reporting
In case you have faced any bugs or inconsistent behavior, do not hesitate to contact us. We guarantee to provide fixes within 60 days after the purchase, while even after this period we are strongly interested to improve our tools.
No phone number or credit card is required to contact us: only a short email sign up which does not take more than 30 seconds.
Please include in your request as many details as possible: screenshots, Odoo server logs, a full description of how to reproduce your problem, and so on. Usually, it takes a few business days to prepare a working plan for an issue (if a bug is confirmed) or provide you with guidelines on what should be done (otherwise).
Public features requests and module ideas (free development)
We are strongly motivated to improve our tools and would be grateful for any sort of feedback. In case your requirements are of public use and might be efficiently implemented, the team would include those in our to-do list.
Such a to-do list is processed on a regular basis and does not assume extra fees. Although we cannot promise deadlines and final design, it might be a good way to get desired features without investments and risks.
No phone number or credit card is required to contact us: only a short email sign up which does not take more than 30 seconds.
You may also like the tools