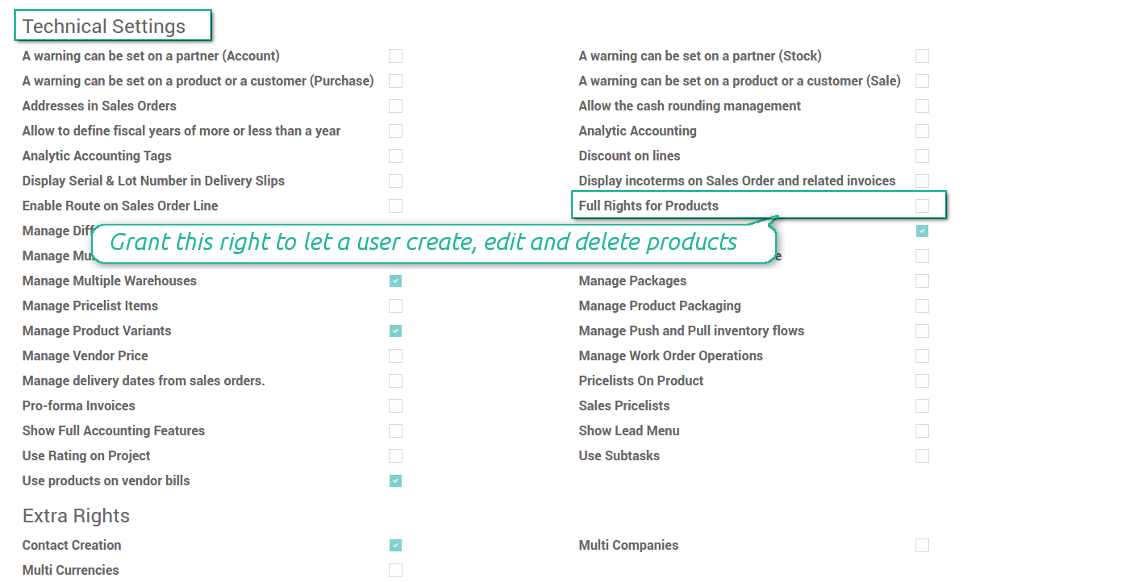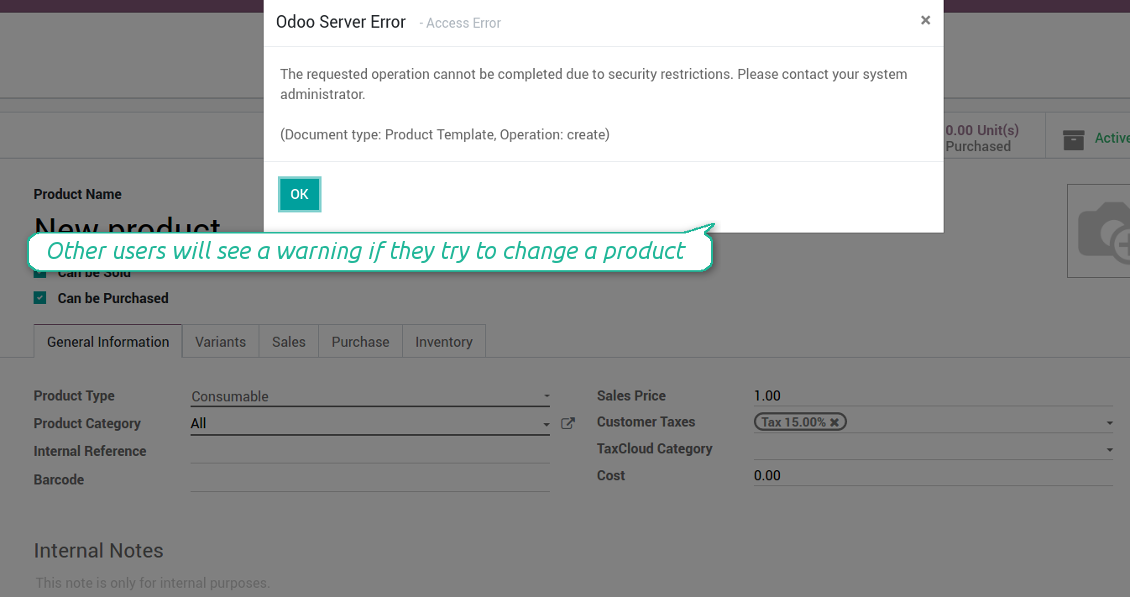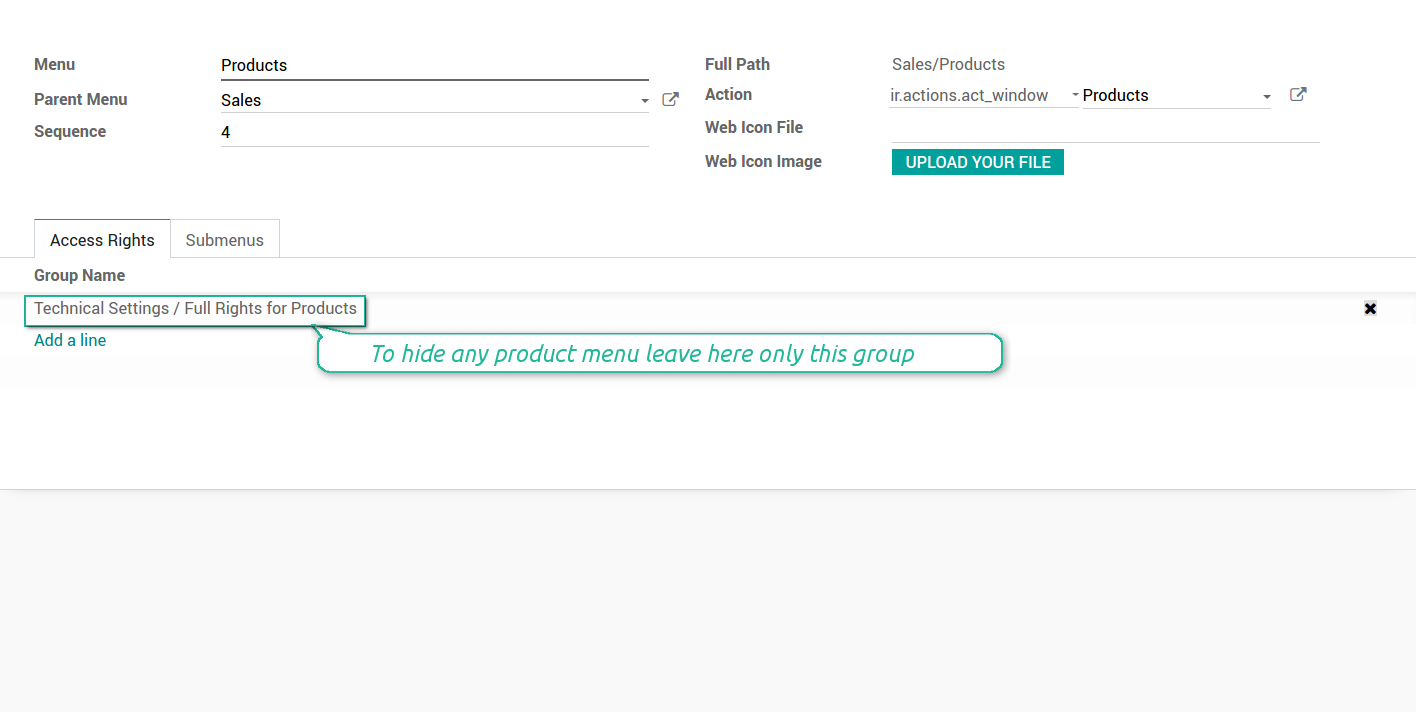 Managing product catalogs is an extremely important responsibility. Usually it is assigned for a few employees in a company to avoid accidental mistakes and sales errors. However standard Odoo doesn't provide possibilities to organize working process in that way. This is the tool to cope with that deficiency. The app let delegate products' administration to a chosen group of users, while others still have a read access.
Product readonly rights
By default users have an access only to 'read' products, thus, to sell, to purchase, to move, etc. But they are not allowed to update product info.
To add, change or unlink a product users must belong to the group 'Full rights for products'. Simply grant that right on a user form (the debug mode is required).
Screenshots
Screenshots
Check the box to grant rights for creating, changing and removing products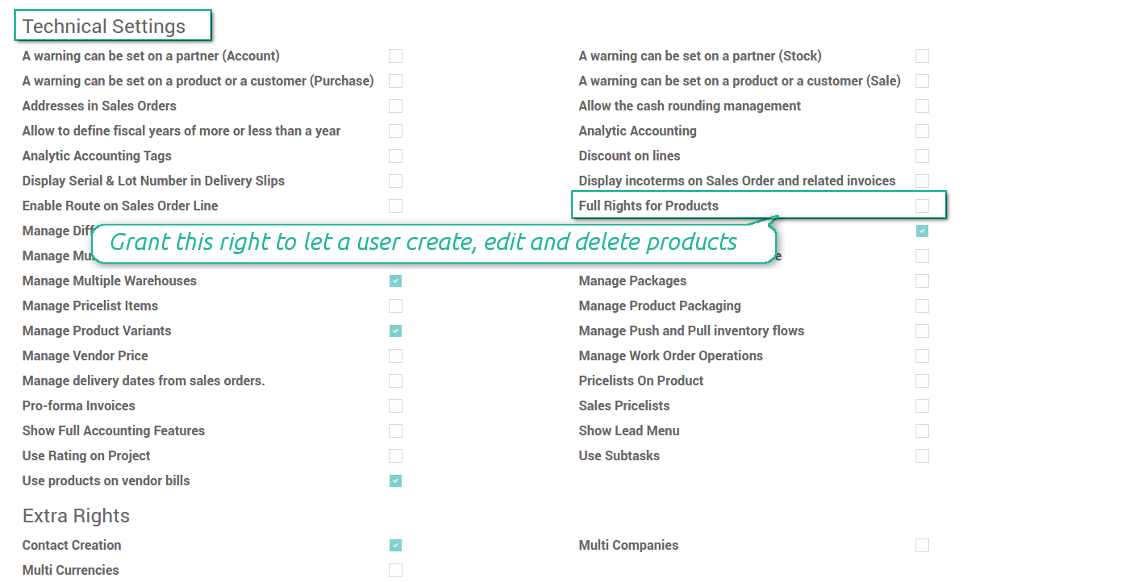 Ordinary users can't create, edit or delete templates, variants, attributes and attribute values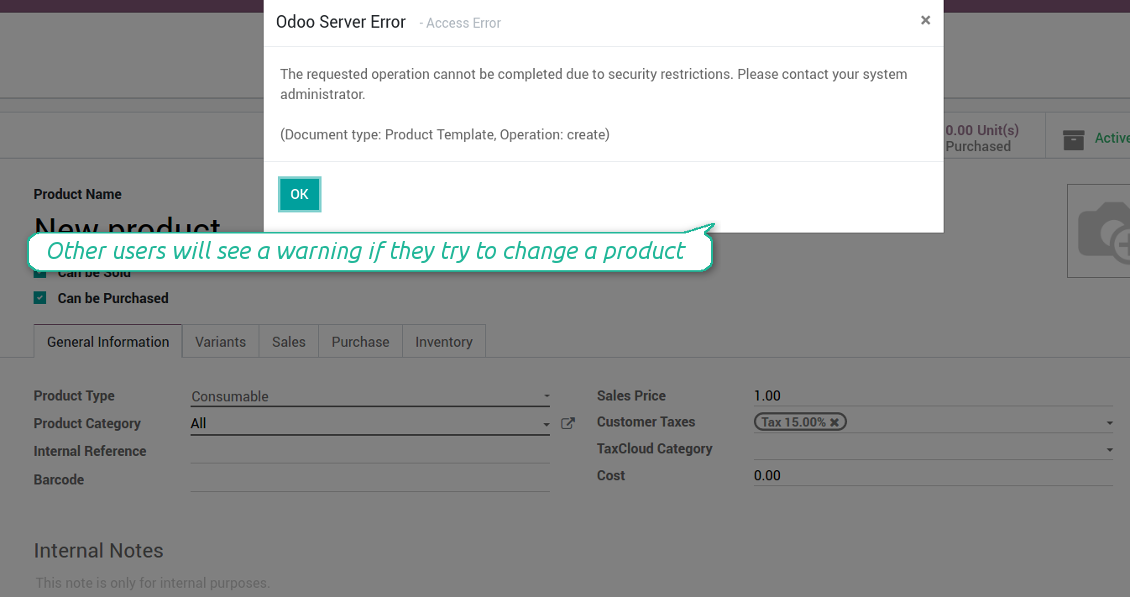 Rights for product configuration documents
The app restricts users in creating, editing or deleting product templates, product variants, product attributes, and product attribute values.
Limited access for product interfaces
The module does not influence menus or objects visibility. If you wanted to restrict rights for a menu: find the menu entry under Odoo technical settings ('Menu Items') and leave only 'Full rights for products' in the Access Rights table.
Screenshots
Screenshots
To hide a menu, e.g. a catalogue, find it and assign the group 'Full rights for products'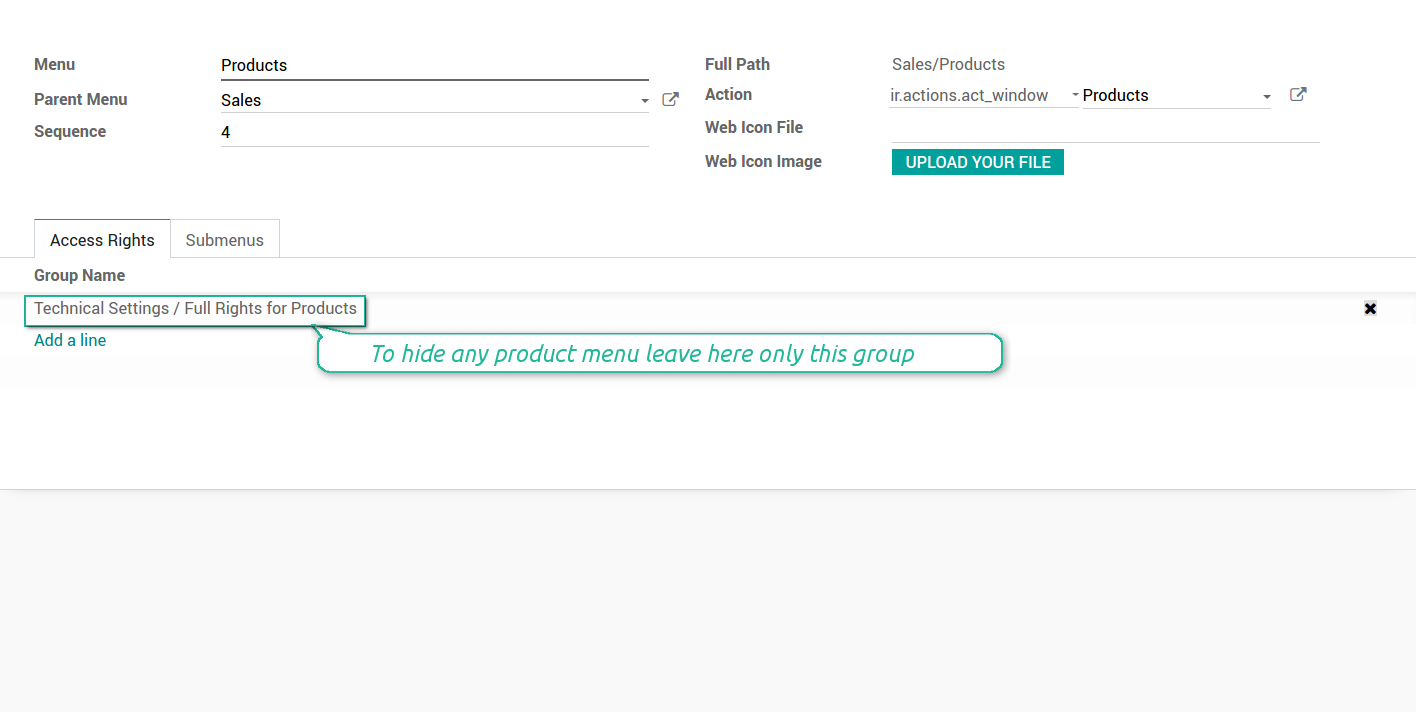 Frequently Asked Questions about
Limited Access for Products Odoo v.12
Bug reporting
In case you have faced any bugs or inconsistent behavior, do not hesitate to contact us. We guarantee to provide fixes within 60 days after the purchase, while even after this period we are strongly interested to improve our tools.
No phone number or credit card is required to contact us: only a short email sign up which does not take more than 30 seconds.
Please include in your request as many details as possible: screenshots, Odoo server logs, a full description of how to reproduce your problem, and so on. Usually, it takes a few business days to prepare a working plan for an issue (if a bug is confirmed) or provide you with guidelines on what should be done (otherwise).
Public features requests and module ideas (free development)
We are strongly motivated to improve our tools and would be grateful for any sort of feedback. In case your requirements are of public use and might be efficiently implemented, the team would include those in our to-do list.
Such a to-do list is processed on a regular basis and does not assume extra fees. Although we cannot promise deadlines and final design, it might be a good way to get desired features without investments and risks.
No phone number or credit card is required to contact us: only a short email sign up which does not take more than 30 seconds.
You may also like the tools